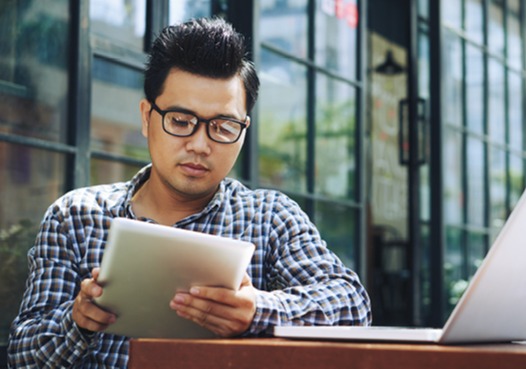 Building an effective, organized team is one of the most important tasks any leader can accomplish. A high-quality, innovative team is an asset to any organization, but learning the strategies you need to start building that team can be tricky.
Fortunately, K-State Olathe is meeting the needs of professionals in Greater Kansas City by presenting Management Strategies: Pathways to Leadership. This six-workshop series launches in January 2024 and has two sessions that focus on building and managing teams.
Mary Carder, writer for the Association for Talent Development, explains that even great teams may have gaps where additional training or coaching can provide support and guidance. She writes, "Most organizations have multiple leadership gaps, each with the potential to derail their ability to thrive." By taking the time to focus on cultivating relationships using the skills presented at Management Strategies, managers will learn what it takes to push their teams forward toward success while supporting and encouraging their team members.
Building and Motivating Effective Teams
Building high performance teams is the cornerstone of becoming an influential leader. Leaders develop and participate in teams to improve organizational results and grow professionally regardless of which industry they're in.
This workshop will distinguish the difference between effective work groups and high performing teams. Participants will develop techniques to establish trust, communicate clarity and improve performance using teams to move an organization forward and add value to all stakeholders.
Each participant will walk away with the ability to:
Distinguish among types of work groups and when each is appropriate to utilize.

Build trust and collaboration across organizations.

Describe characteristics of a high performing team and how to achieve them.

Create opportunities for intrinsic motivation for greater value added.
Effectively Engaging Across Cultural and Generational Differences
Successful leaders are able to work with and lead others in a culturally diverse workforce. Diversity crosses cultural, global and generational issues. No teams are without their communication differences, but learning how to connect with team members is an essential part of supporting a healthy and high performing team.
This interactive workshop will provide ways to understand and collaborate with your colleagues by examining workplace flexibility, teamwork, feedback and leadership, and is designed to assist emerging and current leaders become more understanding and inclusive of cultural and generational differences. Attendees will also discover tangible methods to successfully lead in a globalized environment.
One of the key outcomes from this workshop is the ability to understand personal beliefs and biases. It's important for leaders to take the time to understand the importance of cultural diversity and associated benefits while identifying differences and values of multiple generations.
Professionals who attend this workshop will also learn how to move from diversity inclusion to engagement. The presentation will guide attendees in discovering the value of being supportive and appreciating diverse perspectives.
Continuing Your Leadership Journey
Good leaders understand that it takes time, dedication and determination to develop their leadership abilities so they can guide their team. Great leaders are willing to put in the work to make that happen.
At Management Strategies: Pathways to Leadership, each attendee will walk away with the ability to navigate difficult, complicated conversations with their team and to practice these techniques and skills in a safe environment regardless of where they are on their leadership journey.
Start building your dream team
If you're ready to take the next steps in your leadership journey and begin building a team you can count on, K-State Olathe is ready to help support you along the way.